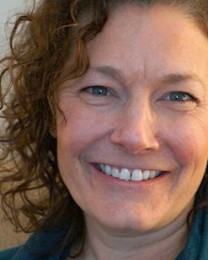 Amy Aubertin, MS, RD, LDN is a registered dietitian, nutrition therapist and a member of the senior clinical team for CNC360. Amy specializes in the treatment of eating disorders. Other areas of specialty include mindful and intuitive eating, non-diet weight management, and PCOS.
Amy holds a B.S.in nutrition from the University of Massachusetts, Amherst and a M.S. in nutrition from Boston University. She completed a graduate fellowship at the National Cancer Institute, National Institutes of Health. She is trained in the University of Massachusetts Medical School's Mindfulness -Based Stress Reduction (MBSR), Mindfulness-Based Eating Awareness Training (MB-EAT), and Mindful Eating and Conscious Living (MECL).
She has been practicing for the past 25 years and has maintained a private practice in Lexington, MA for over ten years, treating adults and adolescents with eating disorders. She collaborates on multidisciplinary treatment teams to provide comprehensive care. Prior to private practice, Amy worked at a substance abuse treatment facility and in maternal and child health. She has consulted to college health and counseling services and was an adjunct faculty at Mount Wachusett Community College.
Amy has given presentations on the treatment and prevention of eating disorders, intuitive/mindful eating, and sports nutrition. She has led mindful eating groups. She is a member of the Academy of Nutrition and Dietetics, the Multi-service Eating Disorder Association (MEDA), and the Center for Mindful Eating.
Amy is inspired by working with people to foster a positive relationship with food.