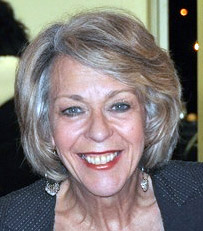 Marilyn Newman, LICSW, GCEC is a social worker/executive coach with thirty years of clinical experience in the fields of eating disorders and substance abuse. A graduate of Barnard college and the Simmons School of Social Work, Marilyn worked at McLean Hospital for many years at the Partial Hospital Program and at the Appleton Outpatient Clinic, McLean's alcohol and drug treatment program.
She has maintained a private practice in Sudbury for the past twenty-four years, at which she has specialized in treating adults and adolescents with eating disorders, alcohol and drug problems, and issues of trauma. Marilyn has led psychotherapy groups for men and women in recovery, survivors of trauma, and a support group for social workers with emotional difficulties. She has served on the SWAN Commission for the National Association of Social Workers, a group which runs a 24-hour hotline for social workers in personal or professional distress.
She has given numerous presentations on the treatment of eating disorders,  substance abuse, and attention deficit disorder.
Marilyn holds a degree in executive coaching from the Massachusetts School of Professional Psychology, and specializes in the areas of team-building, emotional intelligence, and systemic issues in organizations.
She currently serves on the Board of Directors of MEDA. She has served as chair of several committees, on the board of directors, and as president of her synagogue. She lives in Wayland and is the proud grandmother of eight.
365 Boston Post Rd
Sudbury, MA 01776
(978) 443-5909