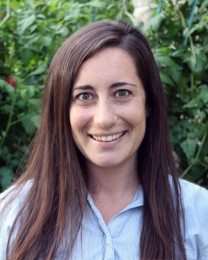 Molly Mayerson, LICSW is a licensed independent clinical social worker and a member of the clinical team at CNC360.
Molly earned her B.S. in social work from Skidmore College and her M.S.W. in clinical social work from New York University. She completed her clinical internship at King's County Hospital in Brooklyn, NY. Molly has received training in numerous treatment modalities including Family Based Treatment and Dialectical Behavior Therapy (DBT).
Molly currently works as a psychotherapist in Lexington, MA and Davis Square, MA. She specializes in the treatment of adolescents and adults with eating disorders. Molly employs a client-centered approach to psychotherapy, utilizing a combination of interventions based on her clients' needs.
Prior to joining CNC360 Molly worked as a clinician at Walden Behavioral Care, an eating disorder residential and day treatment program in the greater Boston area. She ran groups, individual and family therapy sessions, and supervised Masters level interns. Molly also has worked at Mclean Hospital's Klarman Center where she developed her initial passion for treating clients with eating disorders.
Molly is a member of the National Association of Social Workers.