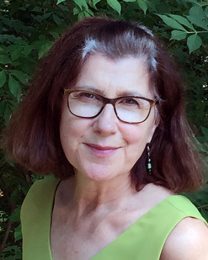 Pam Minichiello, LMHC is a licensed Mental Health Counselor and member of the clinical team at CNC 360.  Pam offers individual, couples, and family therapy and specializes in the treatment of eating disorders and trauma/PTSD.
Pam received her BA in Psychology from Northeastern University and her MS in Counseling and Psychological Services from Salem State University.  She completed the Trauma Center's Traumatic Stress Studies certificate program and is EMDR-Level II trained.   
Pam has worked in the fields of trauma and eating disorder treatment since 2005. Her clinical experience has included residential, day treatment, and outpatient settings. She gained expertise in treating trauma as a therapist at JRI Glenhaven Academy, a specialized residential center for adolescents with complex trauma. Her interest in feminist issues and the severity and complex nature of eating disorders, drew her to clinical work at the residential eating disorder programs at the Cambridge Eating Disorder Center and Monte Nido Laurel Hill where she enhanced her skills and philosophy in providing individual and family therapy addressing the unique concerns facing individuals and their families recovering from eating disorders.
Pam uses a caring, active, and flexible approach to therapy, incorporating different approaches based on a client's needs. These include: mindfulness,  Cognitive-Behavioral Therapy (CBT), Dialectical Behavior Therapy (DBT), mind-body interventions, Internal Family Systems, EMDR, and trauma-informed practice. Pam believes in the innate goodness and strength of each individual. She feels passionate about helping clients uncover their strengths in the work of self-exploration and facilitating their healing and growth, with the ultimate goal of helping people bring lasting and positive change to their lives. Pam's practice includes treatment for the following issues:
Eating Disorders

Anxiety and OCD

Trauma and PTSD

Issues related to life transitions

Depression and mood disorders

Relationship issues

Grief and Loss

Gender and sexuality
Pam is a member of MEDA (Multiservice Eating Disorder Association), EMDRIA (the international association for EMDR practitioners), and IAEDP (International Association for Eating Disorder Professionals).
To learn more about Pam click here to read "An Interview with Pam Minichiello"
33 Bedford St., Suite 20
Lexington, MA 02420
781.674.1189
PMinichiello@cnc360.com