by Lisa M. Pearl, MS,RD,LDN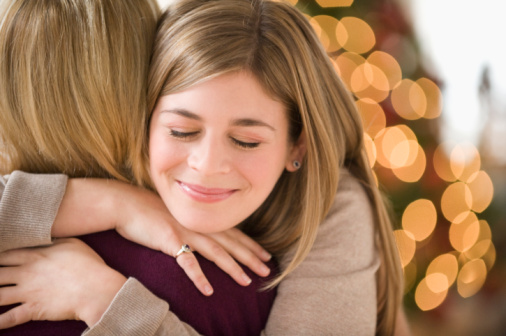 As a daughter and a mother with daughters, I know that many of my greatest joys and deepest challenges reside in those relationships. As an eating disorder clinician, I have witnessed the healing and growth in so many mother-daughter relationships that my heart expands just thinking about it.
Every summer for as long as I have been in practice, I have received a handful of calls from Moms who want to help their daughters navigate the transition to college.
These are wonderful referrals! Most of the time, the young women come into my office primarily concerned about gaining the Freshman 15 lbs. but they leave with a whole toolkit for managing transitions, stress, body image and appetite.  During the year, I almost always get a call or two of appreciation from these clients. They have found the information provided in the consultation to be incredibly helpful! I love my job!
These college survival tools that I provide are really what many women are trying to develop within themselves or their loved ones; skills for identifying and managing stress, understanding body image, increasing attunement to emotional and physical needs, and enhancing communication strategies. One of my dreams has been to offer an opportunity for women and their daughters to learn these skills but in a fun, creative and safe environment…
On September 19th & 20th, Maria Skinner, an amazingly talented yoga and mindful movement teacher, and I are offering our first mother-daughter retreat. We will bring together the concepts that I have found to help mothers and daughters in transition as well as some fun experiences to help deepen respect and improve communication.  If you have a relationship with a young woman age 15 or older, please join us for "Opening a Space to be Ourselves Together".