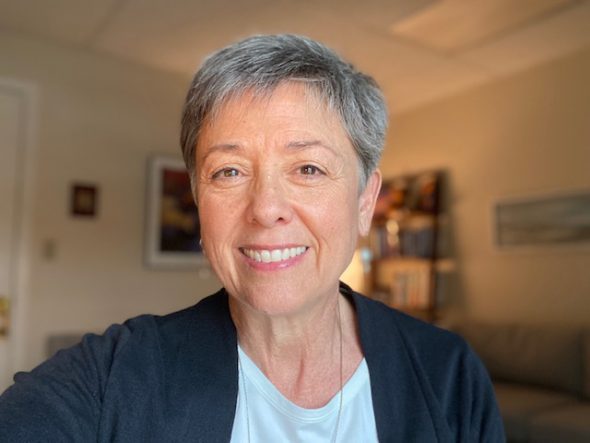 Invite Lisa Pearl, MS, RD, LDN, CEDS to speak at your next event
Lisa is available to speak to professional audiences, especially in healthcare and education.
Over the last several years Lisa has focused her speaking engagements to be with medical schools, dietetic conferences, and eating disorder conferences.
Lisa's career as an eating disorder dietitian includes over 40 years of leadership, mentoring, training, and program development in the treatment of eating disorders. She has partnered with many schools, universities, medical providers, treatment programs, and mental health organizations to improve prevention and treatment efforts.
She has worked with more than 5,000 educators on the design and implementation of prevention curriculum as well as supervised over 450 clinicians in the fields of medicine, dietetics, social work, and psychology.
While working at Boston Children's Hospital as a Director on the Eating Disorder Service she worked across disciplines to develop the highly competitive LEAH (Leadership Education in Adolescent Health) Fellowship which has become a national model for interdisciplinary training in eating disorders for leaders in nursing, nutrition, medicine, social work, and psychology.
Over the last few years, she has partnered with Simmons University to co-develop the first dietetic certification for the study of eating disorders.
Here are some of the recent feedback comments on
her presentations at Tufts Medical School and The Joint Conference
of Harvard Dental School and Harvard Medical Schools:
Ms. Pearl was lovely to learn from and I loved how she taught a complicated and potentially harmful subject with kindness and respect.
Ms. Pearl's lecture was very informative and eye-opening. I definitely plan to use a team-based approach when helping my future patients deal with eating disorders.
I thought this lecture was incredible, and I really appreciated the care and sensitivity that was taken in teaching this information.
A hard topic to talk about. I had some type of eating disorder when I was younger and it helped me to understand my own experience. So thank you.
Ms. Pearl's lecture was incredibly well done. The topic of eating disorders is complex and emotional and I felt that it was handled well.
Contact Lisa directly for speaking engagements:
LisaPearl [at] cnc360.com