Clinical Supervision for Dietitians
Clinical supervision for dietitians is an essential component of how we grow as clinicians, how much we value the work we do with others, and how dedicated we are to learning from and supporting our community. CNC360 has a commitment to the ongoing process of continuing education, professional development, and providing the absolute highest level of care to our clients. We believe these values are often best achieved through the process of individual and group supervision.
Our aim is to thoughtfully create clinical supervision practices that are inclusive and affordable to all. New dietitians benefit from the support, wisdom, and experience of seasoned dietitians. And seasoned dietitians have the opportunity to empower and elevate all dietitians, reduce gatekeeping, and engage a far greater diversity of practitioners.
Who are the Senior Supervisors at CNC?
Please read more about these remarkable clinicians and the wealth of experiences they have to share in supervision on their bio page.

Heather Bell
Jennifer Locke

Nicole Patience

Lisa Pearl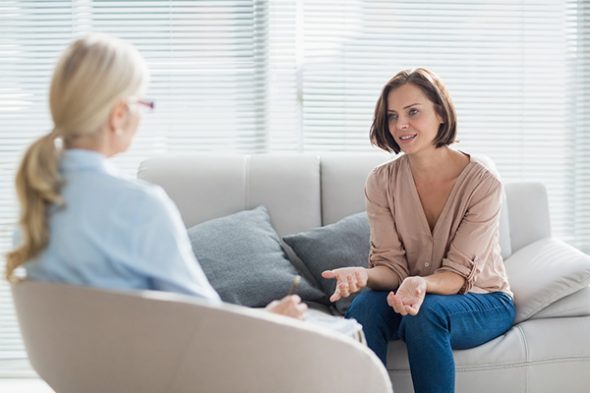 Definition of Supervision: A professional relationship, typically, between a more experienced and less experienced provider in which the supervisee reviews and reflects upon their work for the purposes of:
ensuring that services to clients are safe, ethical, and competent
enhancing supervisees' skills, competence, and confidence
providing a co-created reflective space with emotional support
providing guidance with professional development
ensuring compliance within their professional organization
Benefits of clinical supervision to you and your clients:
Protects clients and ensures they are receiving quality care
Protects clinicians through maintenance of ethics, boundaries, clinical expertise
Improves job satisfaction
Reduces burnout
Enhances professional development
Reveals blindspots and opportunities for growth
Builds awareness, attunement, and mindfulness
Often a parallel process which helps with counseling awareness
Strengthens capacity for openness and growth through feedback
Practice with advanced supervisory techniques
As a dietitian who supports individuals throughout their eating disorder recovery, Lisa has been foundational in my work. The clinical insight she has coupled with her relational wisdom (in even the most complex of cases) has been transformative in my practice. She has not only made me a better practitioner but a better human. She is unique. Whether you're a therapist, dietitian, or medical doctor, if you have the opportunity to work with Lisa, there is no doubt that you will grow, in every facet of this work and in your life. Plus, she is incredibly warm, relatable, and kind. As cheesy as this may sound, Lisa Pearl truly is full of pearls of wisdom. She is a gift to our field.
Corinne Dobbas, MS, RD (she/her/hers)
Registered Dietitian, Nutrition Therapist & Certified Intuitive Eating Counselor
Types of Clinical Supervision Offered
Case or Topic Consultation: Individuals, families, or teams can meet with us to discuss specific areas of concern, overall treatment formulation, teamwork, or treatment planning. For example, Nicole Patience is fluent in Spanish and specializes in the treatment of eating disorders and diabetes. A consult with Nicole may be particularly helpful for Spanish speaking families or their providers to navigate diabetic care for their child who has an eating disorder.
Individual Clinical Supervision is where the focus is on the supervisee for their learning, support and development. We believe individual supervision is of enormous benefit to any type of clinician particularly if they are working in the field of eating disorders. We recommend having an initial phone call with any of our supervisors to determine who might be the best match.
Group Clinical Supervision which is facilitated by a supervisor and focuses on the experience of the group and support is received by both the supervisor and the group members. This is often an inexpensive way to receive supervision and can be enormously supportive however it lacks the individual attention someone might need for their professional development. We are currently offering general supervision groups, advanced supervision groups, and two supervision for supervisors groups.
Dyadic is similar to individual but with two supervisees. If you are working with a colleague and would like to process more of your work with a supervisor this might be the type of supervision for you. It is a co-created space for exploration and innovation.