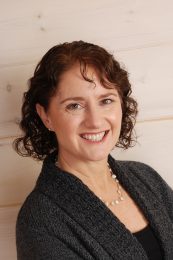 Jodi R. Galin, Ph.D. is a licensed psychologist who is the Director and a Senior Clinician at CNC360. She has specialized in the treatment of eating disorders for almost twenty years. She is passionate both about prevention and treatment and honored to have shared in the journey to full recovery for many teens and adults.
She earned her BA degree in psychology from Swarthmore College and her Ph.D. in clinical psychology from Yeshiva University. She completed her clinical internship and post-doctoral training at New York Hospital/Cornell Medical Center in White Plains, NY. Over the years, Jodi has worked in inpatient, day hospital, intensive outpatient, and outpatient levels of care. Jodi is well versed in issues related to peak performance having received a certificate in Executive Coaching at the Massachusetts School of Professional Psychology and some training in sports psychology.
Jodi has a psychotherapy practice in Lexington, MA. She has worked counseling people with eating disorders, depression, anxiety, parenting issues, relationship issues, and other mental health issues. She has spoken on topics such as obesity and eating disorder prevention at professional conferences as well as parent organizations. She enjoys the challenge and journey in helping others heal and then thrive as they build the life that they desire. Jodi is an avid believer in the team approach to healthcare, embracing good communication to effectively treat clients.
With Andrea McDonough, M.S., R.D., Jodi co-authored an obesity and eating disorders awareness and primary prevention program called, Growing Together (2004). The program — a curriculum for 9-12 year olds and a DVD for teachers and caregivers – teaches protective measures that promote health and help children grow in to their own healthy sizes. She is a member of the American Psychological Association, Massachusetts Psychological Association, National Eating Disorders Association, and the Multi-Service Eating Disorders Association.
Supervision Services: Jodi provides individual supervision for psychotherapists and dietitians. She works with new and experienced clinicians who want to learn the specialty of treating patients with eating disorders in an outpatient setting. The focus of the supervision includes understanding the mental processing and behaviors of people struggling with eating disorders, developing skills patients need for recovery, using your treatment team, choosing the right level of care, and building a relational connection between the therapist and patient. Jodi provides on-going supervision as well as case consultations for the treatment of patients who seemed to have stalled short of full recovery or are in crisis.
Primary and Mailing address:
5 Raymond Street
Lexington, MA 02421
781.861.1211