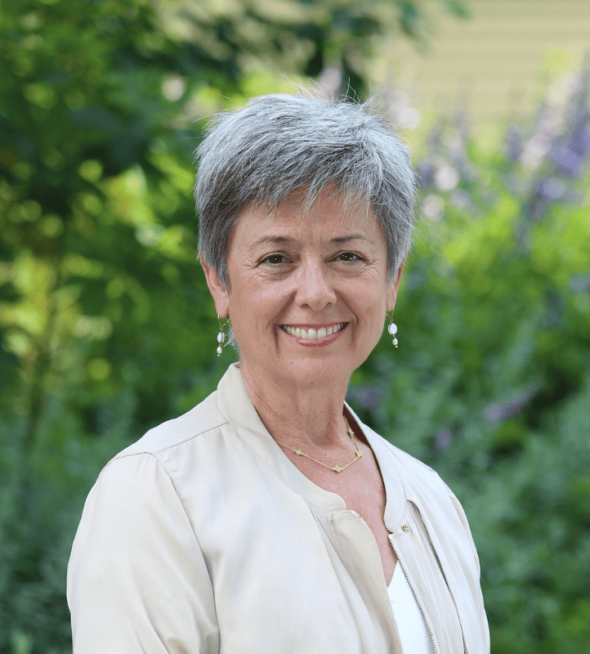 Lisa Pearl, MS, RD, LDN, CEC, CEDS is a licensed clinical nutritionist and eating disorder specialist.
She is the founder of CNC360 as well as a clinician with over 30 years of experience in providing treatment, education, training, and mentoring in the field. As a member of the senior clinical team, Lisa's services include nutrition therapy, case consultations, and professional supervision.
Professional Supervision is one of the most effective ways to develop expertise, stay up to date, and give clients the benefit of multiple perspectives. Supervision offers clinicians the opportunity to reflect on challenging cases while receiving support for their work. Lisa provides individual and group supervision for dietitians and psychotherapists. For clinicians outside of the Boston area, both individual and group services are available via zoom. Both in-person and virtual sessions are approved for iaedp and the Academy of Nutrition and Dietetics credentialing.
Certificate in Eating Disorders at Simmons University: For dietetic students looking to specialize in the field of eating disorders, Lisa has teamed up with the Nutrition Department at Simmons University and Marci Evans to develop a credentialed program that includes both academic coursework and a clinical internship.
Supervision Testimonials
"In our supervision work together, Lisa's thoughtfulness, warmth, and expertise have been a constant source of support as I've grown my private practice. She has helped me develop new counseling skills, tune into my clinical intuition, and navigate some very difficult cases, as well as understand the business aspects of running a practice. She's an absolutely wonderful supervisor and person—I can't recommend her enough!"
Christy Harrison, MPH, RD, CDN
Registered Dietitian Nutritionist
Food & Nutrition Journalist
www.christyharrison.com
"Early in my career I received the best possible advice from Lisa Pearl "Seek out regular supervision from colleagues you admire." This has profoundly shaped my career and has been the #1 resource to improve my skill and confidence as a nutrition therapist."
Marci Evans MS, CEDRD, LDN
Owner, Marci RD Nutrition Consulting LLC
www.marcird.com
"Supervision for dietitians is not standard as it is in mental health, but it really feels essential to me, particularly for those of us who work with clients who have eating disorders. I couldn't be the clinician that I am today without the supervision and guidance that I've received along the way, including that of Lisa Pearl. She has decades of experience in this field, and I heartily recommend her for guidance and perspective with challenging cases."
Heidi Schauster, M.S., R.D., L.D.N.
Nutrition Therapist, Writer, and Consultant
"Lisa Pearl was extremely helpful to me in my transition to a nutritionist/RD working with and specializing in eating disorders. The unique needs of this very at-risk population and the dynamics of working in a multidisciplinary team require real in-depth training. Lisa's background in this field… she is truly one of the pioneers…made the transition so much easier than I ever could have hoped to achieve on my own."
Amy Aubertin, MS,RD,LDN
Nutrition Therapist
"It is approaching two years that I have been receiving individual and group supervision from Lisa Pearl. Lisa has taught me a gentle and yet proactive way to lead individuals with eating disorders to recovery. Not once has she doubted that recovery is possible for any individual case I've brought to her; Lisa's approach is more like, "How about exploring this with your client?" or "Here's where you can help." This pragmatic optimism has gone far in keeping me in this work that is so meaningful.
In individual supervision, Lisa takes seriously and honors your own treatment philosophy and interests (e.g., for me, incorporating mindful movement or the five senses into nutrition therapy sessions). She will nurture these interests and encourage you to be creative with clients–in turn, fostering a way of thinking and working with clients that runs counter to the sometimes-rigid thinking associated with the eating disorder. Lisa approaches this work from a place of teaching self-care to both those who suffer from eating disorders–and those who work in the field."
Abigail Hammond, MS, RD, LDN
Nutrition Therapist, Monte Nido and CNC360
Bio
As an undergraduate, Lisa double majored in biology and nutrition at UMass in Amherst. Her post graduate studies have included clinical nutrition at Boston University, expressive movement therapy at Lesley College, fellowships in adolescent medicine, nutrition support and psychiatry at Harvard Medical School, and executive coaching at the Massachusetts School of Professional Psychology.
Lisa began her work as an eating disorder specialist more than 30 years ago at Children's Hospital in Boston. During her tenure at Children's Hospital, she worked with a team to seek new and better advances in treatment for eating disorders. With their support, she was able to incorporate many new treatment ideas including behavioral therapy groups, family meals and parent groups, expressive movement therapy and yoga, and a mindful eating program.
While at Children's Hospital she received national recognition for demonstrating the need for a multidisciplinary team approach to the treatment of eating disorders and for her work with the Joint Commission for Hospital Accreditation to improve patient care.
Through the years Lisa has continued to push the envelope of innovation with presentations at local and national conferences. She has worked as a consultant for MIT, Harvard University, Boston Ballet, and numerous independent and public schools for the prevention, education, and treatment of eating disorders. She has written health curriculums and protocols for numerous public and private organizations. Lisa has directed internships and provided mentoring for dietetic, social work, and medical students. She has served on the Board of Directors for Anorexia, Bulimia Care, Feeding Ourselves, and MEDA.
Lisa has received the ADA's Recognized Dietitian of the Year Award and the Governor's Commendation for Excellence in Public Service. In 2012, she was given the "Connect to Recovery" award at the Multiservice Eating Disorder Association's Annual Gala.
Lisa has volunteered as a community organizer for City Year and Habitat for Humanity as well as working on school boards and various community relief efforts. Most recently, Lisa initiated and helped to organize the largest flash mob demonstration ever held in Hong Kong, China, as a demonstration to Stop Violence Against Women.
Primary and Mailing address:
33 Bedford St., Suite 20
Lexington, MA 02420
781.674.1189, ext. 1
Lisapearl29@gmail.com