At this time of unusual challenges, we want you to know that the staff at CNC are working diligently to continue to provide the services that are more important than ever for our clients. The continued recovery of our clients and the safety of all concerned are our top priorities.
            We understand this time of heightened worry and isolation can be extremely difficult for many of us. We also recognize that those recovering from disorders of eating, body image and exercise can feel an additional pull towards using familiar behaviors that have helped them to feel safe in the past. Our clinicians are aware that these disruptions and the subsequent reactivity are an expected response to the unusual stress in our environment. And so, it is especially important that the therapeutic work of recovery continue with the kinds of connections that encourage mindfulness and self-compassion. 
            Everyone at CNC is doing their best to make this excursion into the virtual treatment realm as seamless as possible. We are using HIPAA compliant virtual platforms for all of our meetings, we have been in touch with all insurances to advocate for telehealth benefits and we have additional virtual meal coaching available for those needing more support or for those unable to transition to higher levels of care. 
If you have any concerns, please do not hesitate to contact us: info@cnc360.com or 781-674-1189.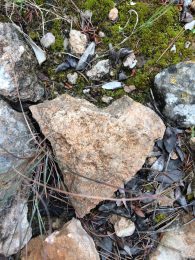 May you be healthy
May you find peace
May those in need find the resources to heal
May our global community expand with goodwill towards all 
Most Sincerely,
Lisa Pearl, Heather Bell, Meredith Biggart, Natalie Gornstein, Jennifer Locke, Nicole Patience, Molly Mayerson, Pam Minichiello, Kelsey Rigopoulos, Crystal Savoy, Malarie Warren