by Jen Locke RD, LDN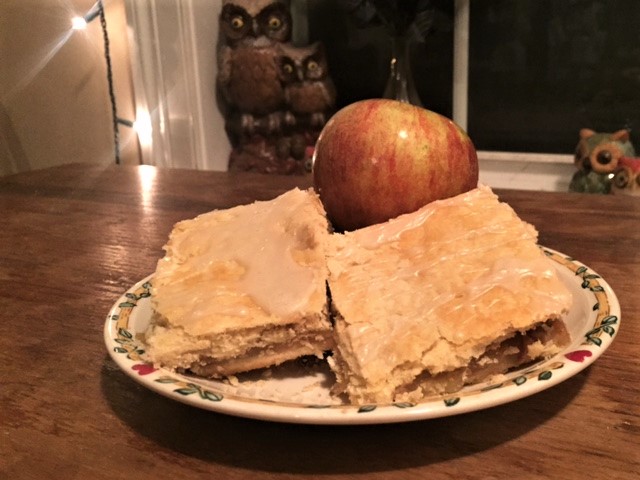 Since March is national nutrition month, I am sharing this year's theme: "put your best fork forward."
Now, there could be many ways to interpret this theme, especially if you are someone who struggles with an eating disorder or disordered eating.  Or even if you don't struggle, as a society we are pulled in all different directions in terms of dietary recommendations. While "putting your best fork forward" might conjure up thoughts of perfection and restriction for some, for me it brings up a whole different concept; so, I decided to share what "putting your best fork forward" means to me.
Putting my best fork forward doesn't just mean nourishing my body.  It also means nourishing my soul and nourishing my mind, including balance, moderation, and "fun" foods.  While ensuring that you have adequate and balanced nutrition is an important aspect of feeding yourselves and feeling satiated, you can't forget that eating is also about love, connection, comfort, and enjoyment.  Like how my mom's eggplant parmesan instantly brings me warmth and comfort, how homemade French fries nourish my soul after a difficult day, or how apple squares bring me back to memories of my grandma and spending summers at her house.  
For me, putting my best fork forward means being gentle and forgiving of myself.  It's not about being perfect in my eating because there is no such thing as perfect eating.  It means making time for myself to cook a meal that I enjoy.  It means making time in my day to take a break and have a snack.  It means experimenting with different ingredients and foods that are in season and savoring these moments.  It means baking cookies and letting myself enjoy them because we all deserve to care of our bodies AND enjoy food.  
So in a world where we are constantly inundated with messages about dieting and what to eat and not eat, ask yourself, are you putting your best fork forward?  
With that, I leave you with my grandmother's famous apple square recipe.  She never wrote any recipes down, so my Aunt did her best to recreate it:
Grandma's Apple Squares
Ingredients:
Egg yolk Pastry
5 cups sifted flour
½ tsp salt
½ tsp baking powder
½ cup butter
1 cup Crisco
2 egg yolks
Cold water
Filling
4 tsp lemon juice
5 lbs thinly sliced tart apples (about 12-15 apples) – My Aunt uses half Cortland and half Granny Smith
¾ cup granulated sugar
¾ cup light brown sugar, firmly packed
1 ½ tsp cinnamon
¼ tsp salt
Confectioners' sugar icing
1 cup sifted powdered sugar
¼ tsp vanilla
2-3Tbs milk (or more as needed)
Directions:
Preheat oven to 400 degrees

For the egg yolk pastry:

combine dry ingredients; cut in the butter and Crisco using a pastry cutter, a fork or two knives.  Beat egg yolks slightly in a one cup measuring cup and blend in enough cold water to make a scant cupful.  Slow mix in egg and water mixture into flour mixture until dough starts to come together.  Using your hands, gather the dough and separate evenly into two balls.

Roll out half of the pastry into a rectangle and use to line a 10" x 15" jelly roll pan.  Set aside other half of pastry

Sprinkle lemon juice over apples and place ½ of apples in pastry lined jelly roll pan.  

Combine remaining ingredients (except for apples and frosting).  Sprinkle half of the cinnamon sugar mixture over the apples in the jelly roll pan.  Spread remaining apples on top and top with the rest of the cinnamon sugar mixture.  

Top with remaining pastry (rolled out to a rectangle as above); seal and crimp edges.  Brush top of pasty with a small amount of milk and sprinkle with a little sugar.  Cut a couple of vents on top or prick with a fork

Bake for 50 minutes.  When cool, drizzle with confectioners' sugar icing (see below)

For the confectioners' sugar icing:

In a small bowl combine powdered sugar, vanilla, and 2tbs milk.  Stir with a whisk until mixture is free of lumps.  Add more milk as needed to reach your preferred consistency.  

When the apple pastry is cooled, top with confectioners' sugar icing and cut into squares.

Enjoy!
This recipe makes ~24 servings (24, 2.5" x 2.5" squares)
Do you use exchanges? Each square would count as one "dessert" or 2 starches and 2 fats