A challenging email. Confusing labs. A personal trigger. Imposter syndrome. Just one of "those" weeks. These are just a few of the many topics I have been able to process in group and individual supervision.
Supervision can be defined as, "a formal relationship, typically between a more experienced and less experienced provider in which the supervisee reviews and reflects upon their work." If you had asked me for my definition a few years ago, my answer would have been something along the lines of "a superior who makes sure I am doing my work correctly" or "reviewing cases with someone more experienced than me to ensure my math is correct." Since becoming a CNC360 clinician and participating in supervision, I'm glad to share that my definition has shifted, and now involves nothing about mathematics.
I write this blog series not as a supervisor, but as a supervisee at CNC360 for the past year and a half. While supervision can differ between institutions and practices, I am here to share my experience with individual and group supervision since joining a practice of experienced dietitians who endorse the values of learning and growing from the whole range of lived experiences.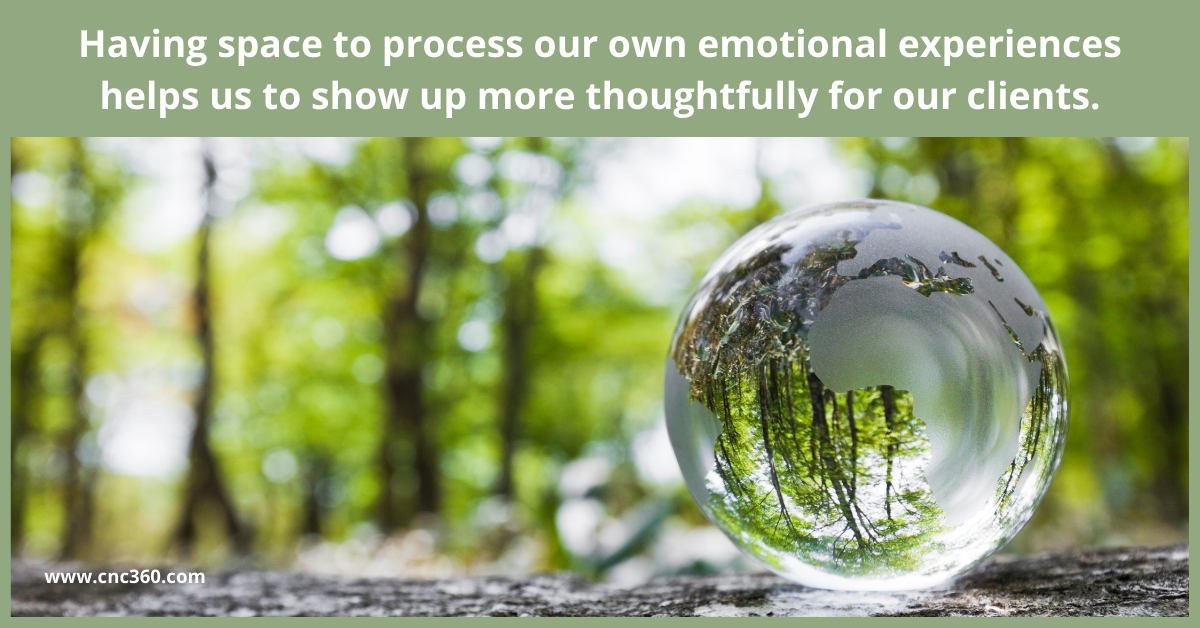 High-quality supervision provides both emotional and clinical support for growth as a dietitian. As human beings, we can be influenced emotionally by our clients – and having space to process our own emotional experiences helps us to show up more thoughtfully for our clients. Through hearing my colleagues process their experiences in a group setting, I have observed how supervision is vital to having the ability to provide excellent care to clients.
There is no doubt that the Pandemic has caused an increased emotional strain on all health providers. Having space to share and process experiences with colleagues and supervisors over the past year and a half has helped me continue to feel energized in my work, and therefore show up energized with clients.
I am incredibly grateful to my colleagues who have provided an empowering space for continued growth and so gracefully model the human aspect of being a clinician.