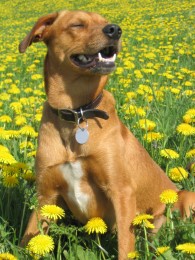 by Hillary Mamis, MS,RD,LDN
If you're like many people, when you hear the word dentist you immediately get a knot in the pit of your stomach. Facing the dentist can be a terrifying feat to overcome, especially if you suffer from an eating disorder. Perhaps you worry that the dentist will discover something about you that you may not yet be ready to face. As it turns out, there are dentists and hygienists who have a good understanding of eating disorders, and they can be an important part of your healthcare team. While I know going to the dentist for some patients can be extremely difficult, your dentist can be an ally in your recovery.
Recently I had an opportunity to talk with some dental hygienists in training about what they do and the role they play – not only in oral health but also in the secondary prevention of illnesses such as eating disorders. I know the dentist chair may not be top of mind when you think of eating disorders, but the tell-tale signs can be seen there. Many dentists see their role as connecting oral issues with other systemic problems, and an eating disorder is no exception. As more dentists and hygienists educate themselves on eating disorders and familiarize themselves with warning signs, the better equipped they are to alert patients of the help they need sooner rather than later.
For those suffering from an eating disorder, specifically bulimia, the mouth and teeth often are affected over time. For those suffering from anorexia, the same also may be true. I recommend approaching the dentist with a curious mind and gathering information about health. In the short term, the dentist can offer suggestions to minimize damage and alleviate any discomfort. Additionally, the dental team, with your permission, may be able to alert a patient's PCP or family before an eating disorder requires extensive treatment or results in other consequences.
Osteopenia and osteoporosis, most often associated with older individuals, also can manifest as a health consequence of malnutrition, starvation, and an eating disorder. Surprisingly your dentist may be able to spot these conditions through dental x-rays. Over time, x-rays can indicate a decrease in the density of the jawbone and the bone around the teeth. Your dentist's ability to catch these conditions early can expedite treatment and recovery.
Given that your dentist can be an ally in your health and recovery from an eating disorder, I recommend that you open a dialogue between you and your dentist. No worry is insignificant and your dentist, as a part of your healthcare team, is open to hearing you and making your experience better. There are dentists and hygienists who do know about eating disorders and can be a safe and supportive healthcare professional to go to for help.